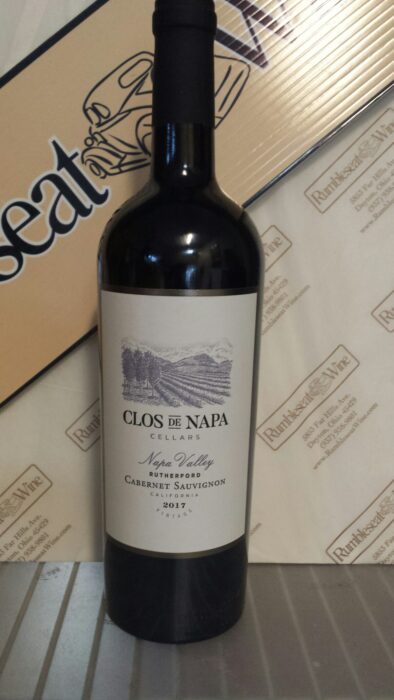 Clos De Napa Cabernet Sauvignon

This Winery is one of the virtual wineries in the world.  That means they do not own vineyards, they have contacts in the industry and purchase fruit from high end producers and make great wine at bargain prices.  The fruit for this wine comes from the Frank Family winery in the Rutherford Bench in the heart of Napa Valley.

This is all Rutherford fruit which is the region that built the Napa
Valley's reputation!